Who are we?

We are a small, independent company that specializes in providing a variety of security services. We are especially known by very popular security tools we have created. If you have a problem, if no one else can help, maybe you can hire the LEAD82 team.
more
Testimonials
I work in computer repair shop and I cant praise Kon-Boot enough. Thank you for making my life less miserable!

Quality tools, quality research and quality services. Always looking forward to more from you.

Five seconds and my problems are resolved! Kon-Boot is a life saver, thank you!
Latest news
Kon-Boot v2.4 and Kon-Boot 2in1 released!
Published: 18.01.04
Kon-Boot v2.4 for Windows was released! Now with online account authorization bypass. New product Kon-Boot 2in1 (Windows and Mac OSX) is also available.
more
Products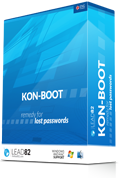 Now only$15
more info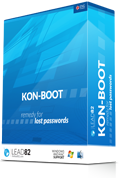 Now only$15
more info